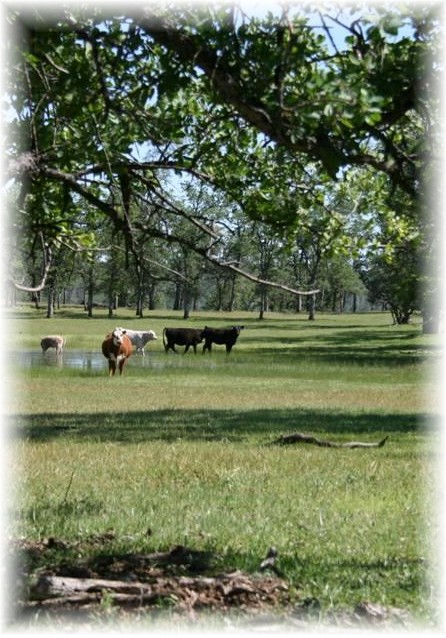 Welcome to Red Bank Oaks!
Quietly nestled within the Coastal Range foothills, and flanked all around by large private ranches, lays Red Bank Oaks -- a 2,683-acre private working cattle ranch divided into 69 private lands varying in size from thirty-six to forty-plus acres. Red Bank Oaks rests in the heart of agricultural preserves and is, itself protected by 16 separate Williamson Act contracts. Cannabis (marijuana) cultivation is RESTRICTED in Red Bank Oaks and no level of commercial cultivation may occur on any property, at any time, in Red Bank Oaks.
Red Bank Oaks is primitive property, home to innumerable oak trees and occasional Digger pines. It is nature's magnificent stage for feral pigs, deer, wild turkey, and many other creatures that share our lives in the serene setting. At night, brilliant stars come out to dance and play while lighting up the heavens with their brilliant spectacle.
The rainy season turns summer's gold into gorgeous green and and cows are brought in each winter (November to June) to calve in our snow-free pastures. Spring is abundant with energetic, curious calves and a dazzling burst of colorful wildflowers throughout Red Bank Oaks. Peace, serenity, and clean air are the natural and irreplaceable benefits of Red Bank Oaks. The ranch offers unbeatable views at nearly every turn as landowners can gaze across the Upper Sacramento Valley to the striking and breathtaking panoramic views of Mt. Shasta, Mt. Lassen, the Cascades, Trinity Alps, Coastal Range, and Sierra Nevada Mountains.
Fellow landowners - welcome home!