Red Bank Oaks
Initiatives

Starthistle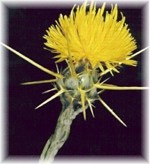 A Starthistle coalition is underway! Red Bank Oaks landowners who wish to tackle a Starthistle problem on their land can group up with fellow landowners who are leading this initiative. Please contact Red Bank Oaks to secure contact information for more information.
Extensive Starthistle information can be found at: http://www.ipm.ucdavis.edu/PMG/PESTNOTES/pn7402.html

Limited Funds
The CC&Rs require 2/3 (two-thirds) of all grazing revenue to be used to extend electricity to all parcels. This leaves only 1/3 (one-third) of all grazing revenue to be used for all other expenses of the Association. In 2009, grazing revenue was $13,500. This means only $4,500 was available for all non-power expenses. It was not enough to cover road maintenance and administrative expenses for that year. Red Bank Oaks landowners routinely contribute their time and energy to maintaining common interests. It is only because of their efforts that Red Bank Oaks continues to be well maintained despite limited funds.
Landowner Support Needed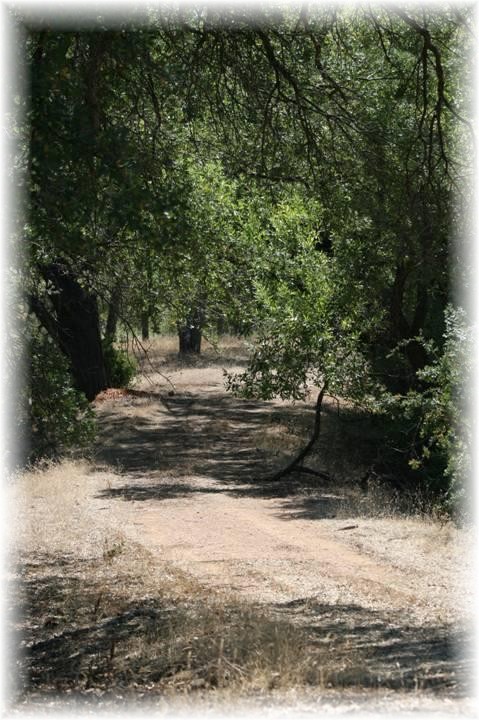 The trees in Red Bank Oaks have spread their branches into the roadways over the past 25 years and it has become increasingly difficult for the road grader to properly grade the roads without causing damage to the grader itself. For this reason, the contractor will no longer grade roads with low overhanging and outreaching branches.
With funding restrictions in place, there simply are not enough funds available to hire tree-trimmers to clear the 22 miles of roadways of stray branches. Landowners are encouraged to support the branch-clearing effort by cutting back the branches of all trees on their property which hang over the road.
Special thanks to those landowners who have already cleared their share, and then some, to allow proper grading of their roads.
We salute all Red Bank Oaks Landowners, past and present, who have dedicated their time and energy for the benefit of their fellow landowners!

Gates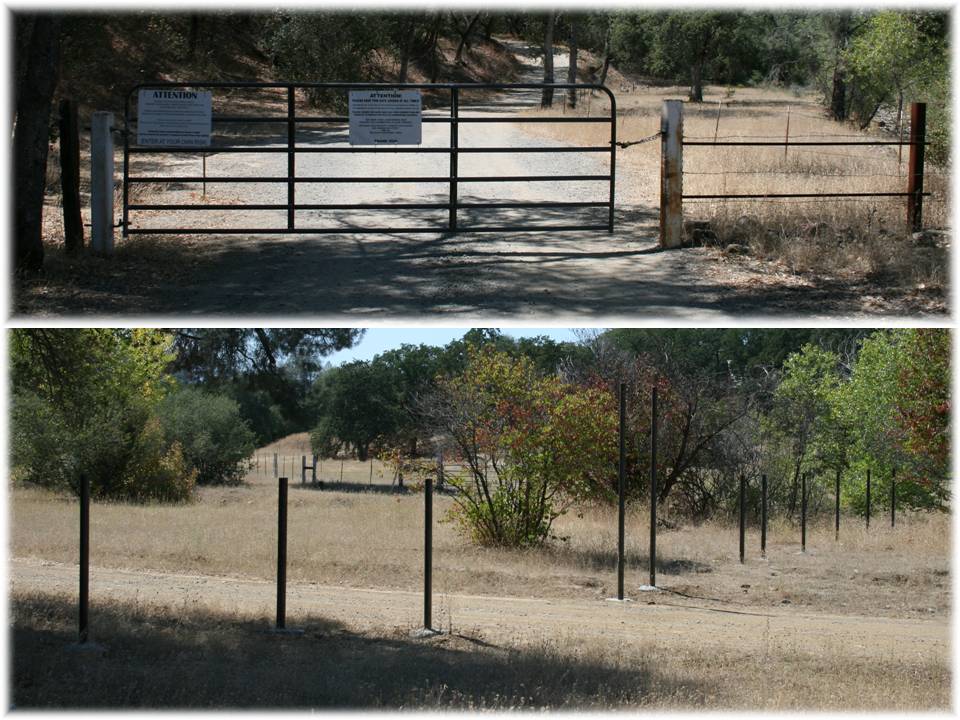 The Entry Drive gate (left, top) was relocated and moved out closer to Balis Bell Road. The photo (left, bottom) shows the posts installed for the new Entry Drive gate along with fence posts to support fencing to either side of the gate. The Entry Drive gate was relocated so that the gate post is positioned in full view of the sun. This will allow a solar panel/light fixture to be mounted in the future to support a light on the lock at night, if desired. The two tall posts on the north side of the gate can be used to mount the solar panel/light along with the two signs which are currently mounted on the gate. The new gate is 16-feet wide (the old gate was 12-feet wide).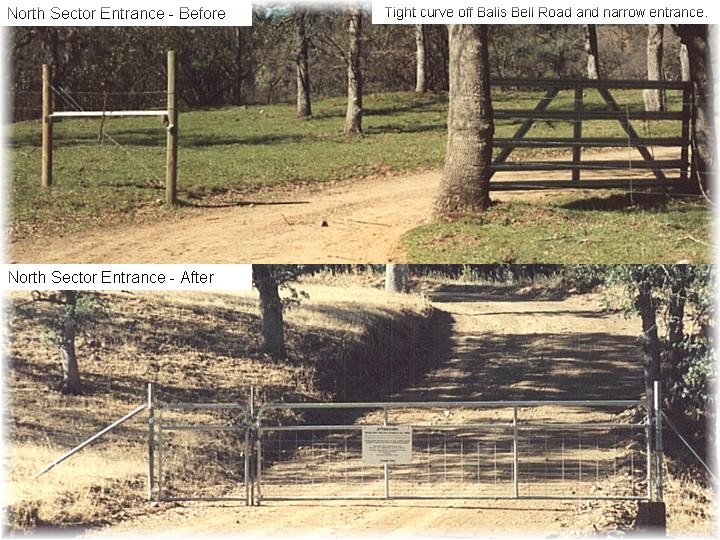 The last Red Bank Oaks initiative improved gated entrances on Barbie Dell Road and Balis Bell Road to enhance accessibility, security, and functionality. The Barbie Dell Gate (right) was originally set immediately off of Balis Bell Road. This required landowners to park on the county road while locking/unlocking the gate. In addition, gravel trucks were unable to make the tight turn into the narrow entrance. The new gate was set back about 100' off Balis Bell Road and was made wider to accommodate gravel trucks. If necessary, the 4' side gate can be opened to accommodate even wider loads.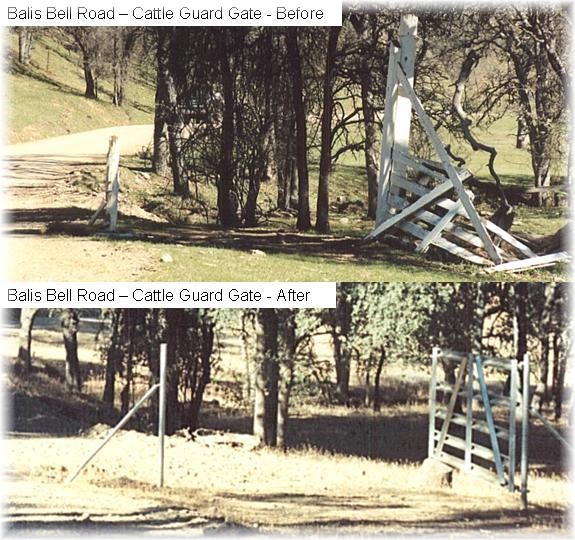 The original gate from the north sector was then used to replace the dilapidated cattle guard gate (left) located next to Balis Bell Road on the east border of Red Bank Oaks.
Your ideas, time, and energy CAN make a difference!